KMK Law's Third Annual Cybersecurity & Privacy Seminar 
The Cincinnati USA Regional Chamber
| 8:00 a.m.
About
This seminar has been developed for business owners of various sizes and for those in senior positions in Information Governance, Compliance/Risk Management, Human Resources, Legal and/or Information Technology.
KMK Law's Cybersecurity & Privacy Team will lead the discussion on Federal, State, and International regulations, as well as best practices for protecting your organization against data breaches and cyber attacks.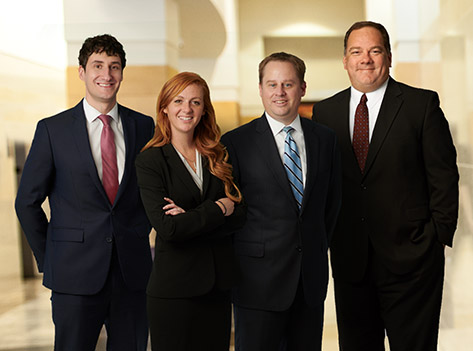 Agenda
8:30 a.m. - 8:40 a.m. EST
Opening (Joe Callow)


*Registration Begins at 8:00 a.m.

9:20 a.m. - 9:40 a.m. EST
Updating Policies and Procedures and Revised Industry Guidance
8:40 a.m. - 9:00 a.m. EST
Federal and State Legislation Update and Developing International Rules/Regulations
9:40 a.m. - 10:30 a.m. EST


Panel Discussion (KMK Privacy Team, Gratia Inc., Enable Injections, and USI Insurance Services)

9:00 a.m. - 9:20 a.m. EST


Update on Data Breach Litigation, FTC Enforcement, and State AG Enforcement Actions

10:30 a.m. - 10:40 a.m. EST


Wrap-up and CLE Information


*CLE Pending


Registration
The event is free, and we encourage you to bring your team members charged with cybersecurity issues; pre-registration is required for all attendees by August 6. Please note that registration may close prior to August 6 based on seating capacity limitations.To reserve your seat today, please click here.
Directions & Parking
Cincinnati USA Regional Chamber

Learning Center
3 East Fourth Street
Cincinnati, 45202

Convenient parking may be found at Olympic Auto Park, but we cannot guarantee parking availability as space is limited. Olympic Parking is located on Vine Street, between East Third Street and East Fourth Street. Walk north on Vine Street. Turn right on Fourth Street. The entrance is just beyond KMK Law's revolving doors. For more information regarding directions to the Chamber, please click here.

Questions & Cancellations
Please contact Kathleen Haws with any questions, cancellations or special needs. Kathleen may be reached at 513.579.6493 or khaws@kmklaw.com.

Professionals
Related Practices