Summer Associate Program
KMK's summer associate program is designed to provide an experience similar to that of our first-year associates. We give our summer associates real projects and meaningful experiences. Doing so not only provides summer associates with valuable training, but also provides opportunities for them to demonstrate their skills to the firm. That is not to say that we don't also try to have fun. KMK's summer associate program includes frequent opportunities to interact with KMK attorneys and staff in social settings, including lunches and dinners, Cincinnati Reds games, the firm's annual picnic, and charitable events.
Two KMK partners are tasked with coordinating the summer associate program, and each summer associate is provided an attorney mentor. Summer associates receive both formal and informal feedback on each assignment, and the firm conducts both mid-summer and end-of-program evaluations.
Each year KMK strives to hire the same number of summer associates that it anticipates hiring as full-time attorneys the following year. Thus, summer associates do not have to compete against one another for offers. This practice is consistent with and enhances the firm's collegial environment.
If you think KMK is a place where you can be successful, please contact us. You can find more information about how to do so here.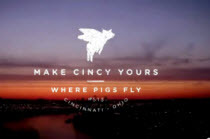 Considering a move to Cincinnati? Take a look at the "Make Cincy Yours" video to understand why Cincinnati has been ranked in the top 10 most affordable, livable cities in the U.S. Click here to learn more about what the Queen City has to offer.