Invested in Our Community
Making an actual, direct impact on the communities we serve, a tradition passed on from our founders, remains important at KMK. This tradition involves our attorneys and staff contributing to the community and providing pro bono services to organizations devoted to the betterment of communities, and to individuals who are unable to pay for needed legal services.
KMK's Pro Bono Contributions
For many years, KMK has made a strong commitment to the Volunteer Lawyers Project of the Legal Aid Society of Greater Cincinnati, both in terms of financial support as well as providing legal services to indigent clients. One of KMK's founding partners, Donald P. Klekamp, is currently serving as president of the Legal Aid Society of Greater Cincinnati. Last year, KMK attorneys have contributed approximately 500 hours of service to Volunteer Lawyers Project cases, received from the Legal Aid Society.
In total, more than half of our attorneys donated hours of service to non-profits and other charitable organizations, totaling more than 3,300 pro bono hours last year.
KMK's Commitment to Community Service, Civic Service, and Charitable Support
In the past two years, our firm has financially supported various local charities, schools, and civic organizations, contributing more than $500,000. In addition to our monetary donations, our attorneys and staff volunteered a significant number of service hours to varying causes throughout the Greater Cincinnati region. Below are some of the organizations that KMK has supported with time and resources:
4-C for Children
4th Street Basement Boutique
Academy of Court Reporting - The Legal Institute
American Bonanza Society
American Cancer Society
American Heart Association
American Intercollegiate Mock Trial
American Jewish Committee
American Red Cross
Anna Louise Inn
Archbishop Moeller High School
Art League of Cincinnati, Inc.
Art Machine, Inc.
Arthritis Foundation
ArtWorks
Athenaeum of Ohio
Attorney General's Pro Bono Legal Program
Batahola Project Education
Beech Acres Parenting Center
Beechwood Foundation for Beechwood Schools
Bethany House
Big Brothers Big Sisters of Greater Cincinnati
Boone County Education Foundation
Boone County Planning Commission
Boone County Republican Party
Boys and Girls Club
Boys Hope Girls Hope of Cincinnati
Brandon C. Gromada Head & Neck Cancer Foundation
Burlington Fire Protection District
Butler County Leadership
C-Change
"C" Club
Cardinal Hill of Northern Kentucky
Cardinal Hill Specialty Hospital
Catholic Charities of Southwestern Ohio
Catholic Inner-city Schools Education (CISE)
Catholic Men's Fellowship, Inc.
Chatfield College
Children's House
Children's Law Center, Inc.
Children's Meeting House
Children's Museum of Cincinnati
Cincinnati Aquatic Club
Cincinnati Art Museum
Cincinnati Bar Association
Cincinnati Bar Foundation
Cincinnati Children's Hospital Medical Center
Cincinnati Country Club
Cincinnati Creates Companies
Cincinnati Dreams Come True
Cincinnati Hills Christian Academy
Cincinnati Lunken Airport
Cincinnati Metropolitan Housing Authority
Cincinnati Museum Center
Cincinnati Ohio Historic Conservation Board
Cincinnati Opera
Cincinnati Recreation Commission
Cincinnati Reds Community Fund
Cincinnati Rowing Center, Inc.
Cincinnati State Foundation
Cincinnati Teen Challenge, Inc.
Cincinnati Teen Clinic
Cincinnati United Premier Soccer Club
Cincinnati USA Regional Chamber
Cincinnati Yale Club
Cincinnati Zoo and Botanical Gardens
Citizens Complaint Authority of the City of Cincinnati
Citizens for Community Values
City of Cincinnati
City of Cincinnati Mayor's Young Professional Kitchen Cabinet
City of Park Hills
Clermont Chamber of Commerce
Coalition for a Drug Free Greater Cincinnati
Colerain Township
College Hill Community Urban Redevelopment Corporation
Council on Child Abuse of Southern Ohio, Inc.
Crayons to Computers
Crohn's and Colitis Foundation
Crossroads Community Church
Dan Beard Council Boy Scouts of America
Delta Gateway Foundation
Delta Sigma Theta Sorority, Inc.
DePaul Cristo Rey High School
Down Syndrome Association of Greater Cincinnati
Drake Center, Inc. (Drake Hospital)
Dress for Success Cincinnati
Elder High School
Espy Boys & Girls Club
Evans Scholars Foundation
Experimental Aircraft Association
Family Nurturing Center
Family Service of Cincinnati
Fernside, Inc., A Center for Grieving Children
Fine Arts Fund
Florence Christian Church
Florence City Council
Friars Club, Inc.
Friendly Sons of St. Patrick
Ft. Mitchell Baptist Church
Georgetown University Law Center
Girl Scouts
Girls on the Run
Give Back Cincinnati
Global Center of Greater Cincinnati
The Goering Center
Good Samaritan Foundation
Good Shepherd Church
Greater Cincinnati Association for Corporate Growth
Greater Cincinnati Human Resources Association
Greater Cincinnati Performing Arts Society
Greater Cincinnati Sports Corporation
Groveport Madison Board of Education
Habitat for Humanity
Hamilton County
Hamilton County Board of Mental Health
Hamilton County Business Center
Hamilton County Criminal Justice Commission
Hamilton County Development Company
Hamilton County Law Library
Hamilton County Republican Party
Hamilton County Tax Levy Review Committee
Harvest Hill Homeowners' Association
Hebrew Union College - Jewish Institute of Religion
Hilltop Business Association
Home Builders Association of Greater Cincinnati
Home Builders Association of Kentucky
Hospice of Cincinnati, Inc.
Immanuel United Methodist Church
Indian Hill Church
Indian Hill Club
Isaac M. Wise Temple
Jesuit Spiritual Center at Milford
Jewish Federation of Cincinnati
Joseph House
Junior League of Cincinnati
Juvenile Diabetes Foundation
Keep Cincinnati Beautiful
Kenton County Democratic Party
Kentucky Academy of Trial Attorneys
Kentucky Law Journal Association, Inc.
Kentucky Symphony Orchestra
Kenzie's Closet
Knights of Columbus
League of Women Voters of Clermont County, Ohio
Legal Aid Society
Leukemia & Lymphoma Society
Life Center Organ Donor Network
Life Issues Institute Corp.
LifeLine Pilots
Lighthouse Youth Services
Lincoln Heights Community Improvement Corporation
Literacy Network of Greater Cincinnati
Little Sisters of the Poor
March of Dimes Foundation
Mariemont Preservation Foundation
Mayfield Education and Research Foundation
McNicholas High School
Mercy Health
Mercy Health Partners Foundation, Inc.
Miami University
Miami University Black Alumni
Miami University Foundation
Midwest Benefits Council
Milford Spiritual Center
Mt. Adams Hillside House Condominium Association
Mt. Auburn Housing, Inc.
Mt. Notre Dame High School
Multiple Sclerosis Society
Nast Trinity United Methodist Church
National Association of Home Builders
National Institute of Trial Advocacy
National Underground Railroad Freedom Center
Navy League of the United States
New Richmond Ohio Board of Education
Northern Kentucky Area Planning Commission
Northern Kentucky Chamber of Commerce
Northern Kentucky Foundation Audit Committee
Northern Kentucky Home Builders Association
Northern Kentucky University
Northern Kentucky University Alumni Association
Northern Kentucky University Foundation
Northern Kentucky University Partnership Initiative
Northern Kentucky University, Salmon P. Chase College of Law
Notre Dame Academy
Ohio Mock Trial
Ohio Valley Voices
Ohio Young Republican Convention
Our Lady of the Sacred Heart
Over-the-Rhine Chamber of Commerce
Oyler School, Help One Student to Succeed (HOSTS) Program
Pleasant Ridge Community Council
Prevent Blindness Ohio
Pro-Seniors, Inc.
Prospect Point Homeowners Association
Quest for Vision
Regional Business Alliance of Southwest Florida, Inc.
River City Correctional Center Facilities
Senior Services of Northern Kentucky
Serenity Consultants, Inc.
Seton High School
Seven Hills School
Shelterhouse Volunteer Group, Inc.
Shriners Burn Institute
Sisters of Notre Dame de Namer
SmartMoney Community Services, Inc.
Southwest Ohio Swimming Officials Association
Southwestern Ohio Council on Child Abuse
Southwestern Ohio Self-Insurers Association
St. Catherine of Siena
St. Columbian Church
St. Joseph Parish
St. Rita School for the Deaf
St. Thomas More Society of Greater Cincinnati
St. Ursula Academy
St. Ursula Villa of Cincinnati
St. Vincent DePaul Society
St. Xavier High School
Starfire Council of Greater Cincinnati, Inc.
Summerbridge Cincinnati
Summit Country Day School
Sycamore High School
Sycamore Soccer Club
Taft Museum of Art
Talbert House
Teen Challenge Cincinnati
The Black Law Students Association
The Boone Conservancy
The Commercial Club
The Harmony Project
The Hillside Trust
The Ohio State University Alumni Association
The Ohio State University Fisher College of Business
The Pink Ribbon Foundation
The Ursuline Foundation
The Wohlgemuth Herschede Foundation
Thomas More College
Toys for Tots
Tri-State Adoption Coalition
United Jewish Cemeteries
United Way of Greater Cincinnati
University of Cincinnati
University of Cincinnati, Center for Entrepreneurship
University of Cincinnati, College of Business
University of Cincinnati, College of Law
University of Dayton Alumni Association
University of Dayton School of Law
University of Kentucky College of Law
Urban League of Greater Cincinnati
Ursuline Academy of Cincinnati
Volunteer Lawyers for the Poor Foundation
White Oak Christian Church
Women's Sports Association
Wyoming Swim Club
Xavier University
YMCA
Young Friends of the College-Conservatory of Music
YWCA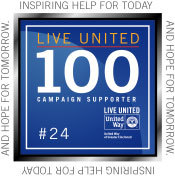 KMK has been located in downtown Cincinnati since its inception in 1954. We are committed to the economic development initiatives that help keep downtown Cincinnati a vibrant, safe place for businesses and a destination for affordable family entertainment.