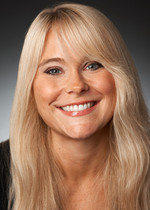 Tiffany M. Evans
Associate
Tiffany Evans is an associate in the firm's Private Client Services Group. She serves clients in the areas of family law, domestic relations, and estate planning. She also serves children as a Guardian ad Litem in custody cases in Domestic Relations and Juvenile Court, as well as in Probate Court cases.
Prior to joining Keating Muething & Klekamp, Tiffany was an associate at Mayerson Abramowitz & Kahn, LLP in New York City, a Tier 1 Matrimonial Law Firm, which has consistently been recognized in New York's "Best Lawyers in America." Tiffany has experience representing clients in various domestic relations matters, including dissolution of marriage and divorce, prenuptial agreements, and post-divorce proceedings. She appreciates the art of delicate negotiation in high conflict situations, while recognizing that some cases require a more robust approach. Whatever the dynamic of the case, her most important objective is to minimize the level of dysfunction and pain experienced by families that are litigating.
Tiffany has significant experience handling complex child custody and child-related matters. Prior to working at Mayerson, she was a child advocacy attorney at the Children's Law Center in the Bronx, New York, where she represented abused children in custody, visitation, and abuse and neglect cases. She continues to serve the community in her work as a Guardian ad Litem in Hamilton, Warren, and Clermont Counties. She is also a trained Collaborative Law attorney.
Before working at the Children's Law Center, Tiffany was a corporate associate in the New York office of Blank Rome, LLP.
Awards & Recognitions
Cincinnati Bar Association's Women Lawyers Committee, Voice Award - 2016 Rising Star Recipient
YWCA Rising Star Award, 2016
News
Publications
"VAWA Reauthorization May Fail to Protect the Most Vulnerable," New York Law Journal, February 26, 2013 (contributor)
"The Curious Case of the Mistake Prenuptial Agreement: When a Mutual Mistake is not a Mutual Mistake," New York Law Journal, October 22, 2012 (contributor)
"The Line in the Sand: Custody When Parents Face Alcohol and Substance Abuse," New York Law Journal, May 29, 2012 (co-author)
Mentioned & Quoted
Professional & Community Involvement
Cincinnati Bar Association, member of Domestic Relations Committee, Juvenile Law Committee, Young Lawyers Section, Lawyers for the Arts, Women Lawyers, Estate Planning & Probate Committee, and Firm Liaison to Volunteer Committee
Cincinnati Academy of Collaborative Professionals, Executive Committee member
Professional Leadership Network, Mentorship Committee member
National Multiple Sclerosis Society, member, 2015 Leadership Class
Ohio Bar Association
New York Bar Association
Keating Muething & Klekamp PLL
One East Fourth Street
Suite 1400
Cincinnati OH 45202
TEL: (513) 579-6493
FAX: (513) 579-6457

Practice Areas
Bar & Court Admissions
Education
J.D., Fordham University School of Law, 2007
Stella Adler Studio of Acting, 2004
B.A., University of Virginia, 2000