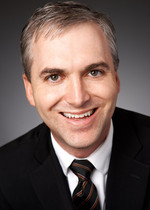 Charles M. Miller
Partner
Chip is a litigator with KMK. He is particularly adept at fast-paced cases and matters that present difficult legal issues. He has successfully handled expedited election law cases, challenges to state legislation, and injunction matters.
Chip's successes in fast-paced litigation have included:
Obtaining a court order requiring an adjoining commercial property owner to expend approximately $500,000 to close a 400 feet long chasm that formed across two properties and restore the clients property to its previous condition
Sequestering over $700,000 in accounts receivable of a foreign defendant before the funds left the United States so that the moneys would be available to satisfy a commercial debt to his client
Participating in team, and provided key testimony, in matter that resulted in order requiring U.S. Customs to convey $3,000,000 of seized goods to our client
Obtaining an injunction pending appeal to permit a client needed time to transition its operations to a different airport
Obtaining a court order to have internet providers, including YouTube, remove defamatory content and proprietary information
Obtaining a court order that precluded a commercial property owner from obstructing the entrance to an adjoining facility
Chip has also helped many clients achieve their goals short of the courtroom. He has represented businesses and individuals in wide ranging matters involving international business disputes, supply chain issues, aerospace engineering consultation, and investment advisory fiduciary duties. These settlements have been worth millions of dollars to his clients. Chip also helped a local township achieve its desired result in a dispute with the U.S. Department of Housing and Urban Development so that local officials could maintain control over the allocation of public housing.
In addition to trial work, Chip maintains a successful appellate practice. He regularly returns to the Ohio Supreme Court, where he worked as a law clerk, as counsel for appellate litigants. Appearing in a case before the state supreme court is a rare honor few attorneys achieve. To date, Chip has represented parties in 13 cases before the Ohio Supreme Court. These cases have resulted in 7 published opinions, 70% of which were favorable to his clients. Those results include:
Striking down an illegal tax a local government charged on new development
Invalidating a change to Revised Code public utility statute that was improperly included in a budget bill
Requiring the issuance of absentee ballots to voters who properly requested them
Reuniting children with their parents after agency attempted to use procedural rules to prevent reunification
Clarifying sentencing procedures required in certain criminal matters.
Prior to joining Keating Muething & Klekamp, Chip served as a law clerk to the Honorable Justice Maureen O'Connor, Supreme Court of Ohio (2003-2005). He gained a level of familiarity with the institution and the justices that few practitioners have achieved. Chip began his legal career as a litigation associate with Gallagher, Sharp, Fulton & Norman in Cleveland, Ohio (2002-2003).
reported decisions
Drees Co. v. Hamilton Twp., ___ Ohio St. 3d ___, 2012 Ohio 2370 (May 31, 2012)
Rumpke Sant. Landfill, Inc. v. State, 128 Ohio St.3d 41 (2010)
State ex rel Myles v. Brunner, Sec. of State, 120 Ohio St.3d 328 (2008)
Roe v. Planned Parenthood, 122 Ohio St.3d 399 (2009)
In re: Adams, 115 Ohio St.3d 86 (2007)
State v. Taylor, 113 Ohio St.3d 297 (2007)
Nat'l Union Fire Ins. v. Wuerth, 122 Ohio St.3d 594 (2009)
Rumpke Sant. Landfill, Inc. v. State, 2009 Ohio 4888
Empower Aviation, L.L.C. v. Butler Cty. Bd. of Commrs., 185 Ohio App.3d 477, 2009-Ohio-6331
Presentations
The Presidency and the Courts, Address by Edwin Meese III - Event Audio/Video, October 6, 2008 (provided introduction)
Awards & Recognitions
Named to Ohio Rising Stars, 2013-2016
Publications
Mortgage-Backed Securities Litigation: Hedge Funds vs. Banks, Class Action Watch, April 2009
En Banc Appellate Review in Ohio, The CBA Report, June 2007
Basel II Implementations: Rushing to a False Start, Engage, Vol. 7, Iss. 1, pg. 71, March 2006
OCC Preemption: Advancing Regulatory Competition, Engage, Vol. 5, Iss. 2, pg. 73, October 2004
Basel II Moves Global Banking Towards Self-Regulation, Engage, Vol. 5, Iss. 1, pg. 55, April 2004
Professional & Community Involvement
Cincinnati Bar Association
Ohio State Bar Association
The Federalist Society for Law and Public Policy Studies
Federalist Society Cincinnati Chapter, President
Mount Auburn International Academy (Charter School), Board Member
Groveport Madison Board of Education, past Board Member
Keating Muething & Klekamp PLL
One East Fourth Street
Suite 1400
Cincinnati OH 45202
TEL: (513) 579-6967
FAX: (513) 579-6457

Practice Areas
Bar & Court Admissions
Ohio
U.S. Court of Appeals, Sixth Circuit
U.S. District Court, Northern District of Ohio
U.S. District Court, Southern District of Ohio
Education
J.D., Boston University School of Law, 2001
B.A., The Ohio State University, 1998